When you would like an art work on demand, Best you call or mail me, so we can talk wishes and budget. I will talk you through all the possibilities. All will depend on the size and style. You gather as many pictures as we need and we will go through them together. Sometimes, if needed I come to your house to make some pictures, this especially with portrets. As you can see from the pictures below, there are different possibility's, like painting, drawing, Ets, Silkscreen, something on plaster, wood or just plein on the wall. Creating an Etching or a silkscreen are time consuming, but what makes it interesting is, they are quite easy to reproduce. Nice to give away to family and friends.
Shortlist prices
Painting 30×40 from 375,-
Etching from 450,-
Silkscreen from 450,-
Drawing from 150,-
Printables from 50,-
Portret from 1000,-
Portret en profile from 450,-
Also you can check at Artwork on this website for prices
Wanneer u een kunstwerkje wilt laten maken, kunt u mij bellen (06-50698974)of mailen mijntje@mijntjestrengholt.nl zodat we wensen en budget kunnen
bespreken. Alle mogelijkheden worden dan besproken. Alles zal afhangen van de grootte en stijl van het te maken werk. Eenmaal een stijl en formaat gekozen, zal ik vragen om foto's, die we vervolgens samen doornemen. Soms kom ik, indien nodig, bij u aan huis om wat foto's te maken, dit vooral met portretten. Zoals te zien is op de afbeeldingen hieronder, zijn er verschillende mogelijkheden. Schilderen, tekenen, Ets, Zeefdruk, iets op gips, hout of gewoon direct op de muur. Het maken van een ets of zeefdruk is tijdrovend, maar wat het interessant maakt, is dat ze vrij gemakkelijk te reproduceren zijn. Leuk om weg te geven aan familie en vrienden.
Shortlist prijzen 
Schilderijtje 30×40 vanaf 375, –
Ets vanaf 450, –
Zeefdruk vanaf 450, –
Tekening vanaf150, –
Printables vanaf 50, –
Portret vanaf 1000, –
Portret en profiel vanaf 450, –
Ook kun je kijken op de pagina Artwork op deze site voor prijzen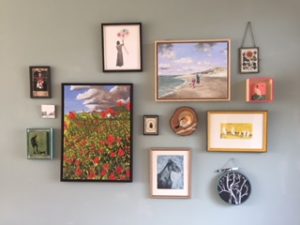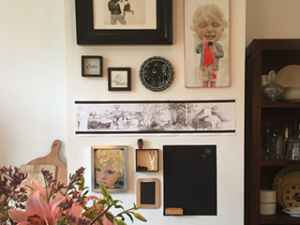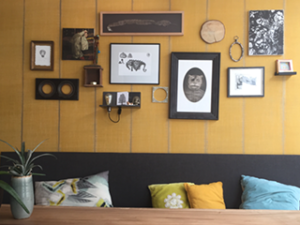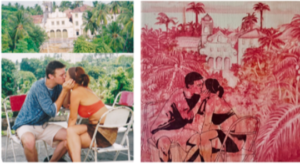 From Picture to Inkt drawing to Etching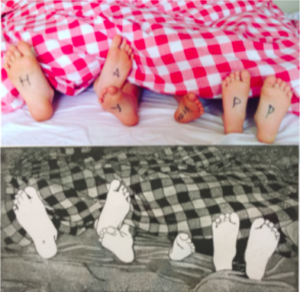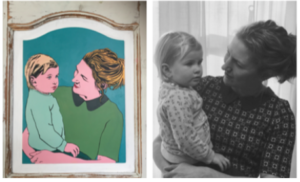 From Picture to Pop-art Painting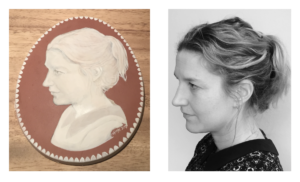 From Picture to Portret on Plaster